Gutter cleaning in Devon and Cornwall.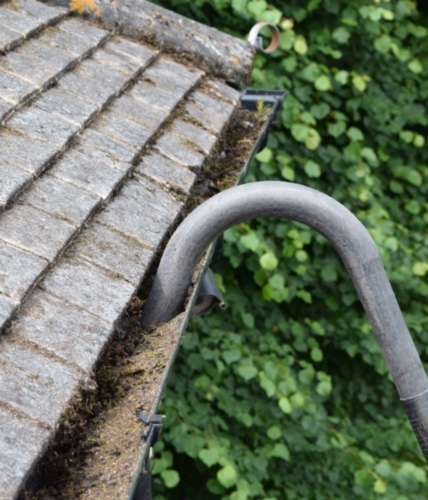 100% customer satisfaction.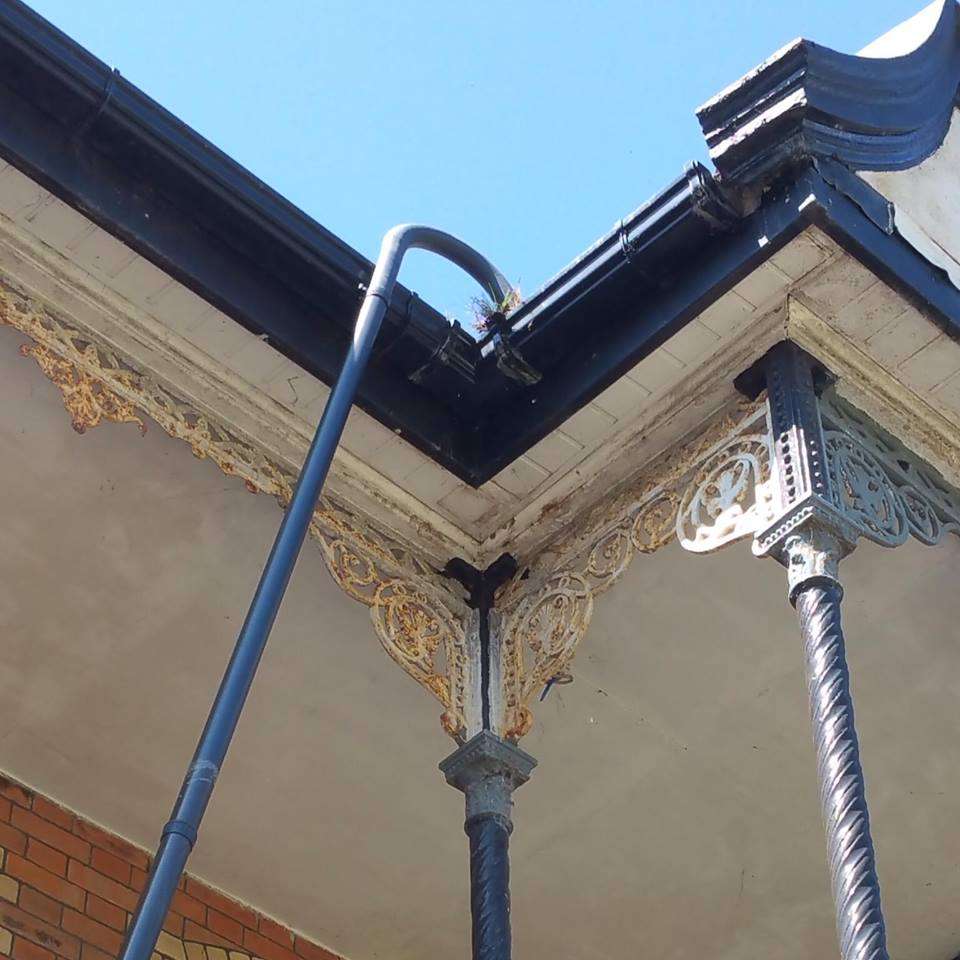 The importance of having your gutters maintained is extremely underestimated. Gutters are the first line of defence against external problems and if left unmaintained, can cause costly damages to your property.
Over time gutters can become full due to a number of circumstances.
These include:
Leaves and twigs from nearby trees which can eventually decompose.
Birds dropping seeds which can cause plants to grow.
Chunks of broken tiles and cement falling from the roof.
These circumstances can cause a number of issues to your gutters and property. Leaks can occur when gutters become full and joints become stretched due to excess weight. These leaks cascading over the sides can also cause damage to the façade of the building resulting in unsightly stains. The biggest issue however, is the water can eventually work its way inside the façade causing damp and mould growth inside the walls which can often go undetected. These problems can eventually cost you thousands of pounds, and some insurance companies will not cover if your gutters were left unmaintained.
At Clear and Clean we can offer Gutter Cleaning using our Industrial SkyVac 85 wet and dry vacuum. This is an efficient high level gutter cleaning system, fully equipped with CCTV and reaching up to 40ft from ground level. This ensures the safety of us and our clients, removing the need for unnecessary ladders or scaffolding. Once the gutters have been internally vacuumed, we will then take away all the debris and dispose of it legally using our higher tier waste carrier license.
The customer doesn't have to be home for us to carry out a gutter clean. Clear and clean use a Loncin Petrol Generator which enables us to work outside without using the homeowners electric. This means that the customer can carry on with their day without being disturbed.
Clear and Clean can also offer the customer, Soffit, Facia, Downpipes and Window cleaning using our hot reach and wash water fed system.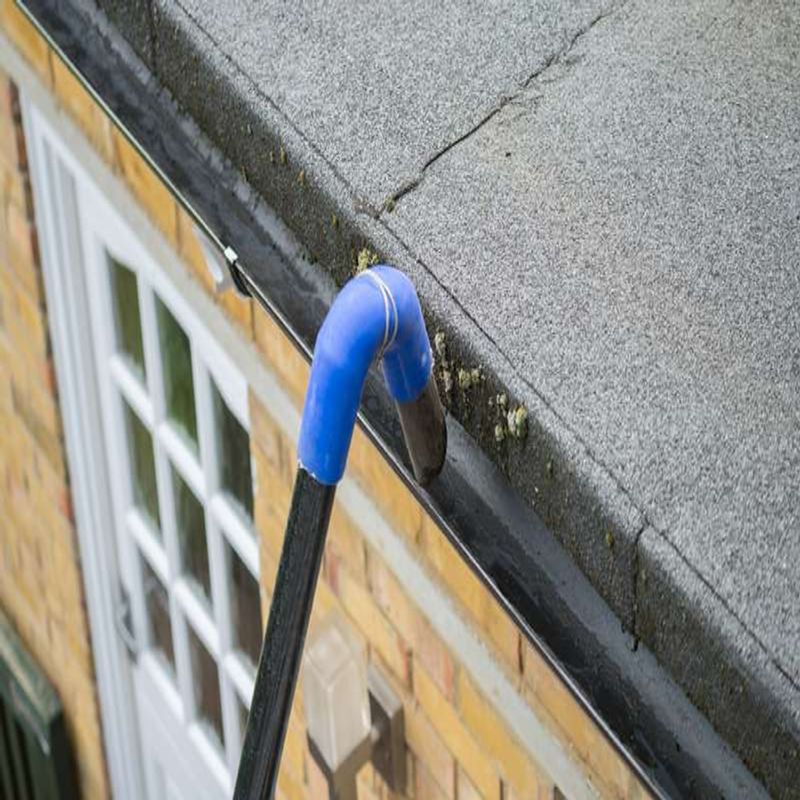 With over 25 years experience, Clear and Clean will provide you with an effective service with guaranteed results keeping your gutters clean and free flowing. We cover Commercial and Domestic properties through-out Devon and Cornwall and have worked with nursing homes, colleges and housing associations for many years.
Call today for a FREE, NO OBLIGATION quote.
We are always looking to help you keep your property in top condition. Contact us today for a free, no obligation quote. We offer our services to the whole of Devon and Cornwall and they include the following:
Render Cleaning
We offer our services to the whole of Devon and Cornwall and they include the following.
Pressure Washing
We have both van & trailer mounted pressure washers. Along side with our low pressure cleaning.
Softwash Cleaning
Soft washing is a low pressure cleaning process commonly used to safely treat and remove organic matter.
After Care & Maintenance
Render needs to be maintained to keep it free from organic growth. Clear and Clean can help!
Steam Cleaning
Providing environmentally friendly restoration cleaning. Steam reduces reliance on chemicals.
Window Cleaning
We offer this service both commercial and domestic. All cleaning is undertaken using our reach and wash system.
uPVC Cleaning
Using the services of Clear and Clean, based in Plymouth, you will be provided with a safe and effective clean of your uPVC.
Roof Cleaning
Many roofs are effected from Algae, Lichen and Moss. We remove and applicate a biocide treatment.
Gutter Cleaning
We have many years of gutter cleaning experience to offer. We are fully trained with iPAF powered access. Fully trained to work at heights safely.
Commercial Cleaning
We have many years of commercial cleaning experience to offer. We are fully trained with iPAF powered access. Fully trained to work at heights safely.
Conservatory Cleaning
Adding a conservatory to any property is a big investment. Keeping your conservatory clean and algae free can be difficult.
Driveway Cleaning
Clear and Clean offer high quality, professional cleaning for all forms of driveways, with over 30 years' experience to give you the best results.
Insurance & Accreditations
Address
Clear and Clean SW,
22 Derwent Avenue,
Efford,
Plymouth,
PL3 6JW